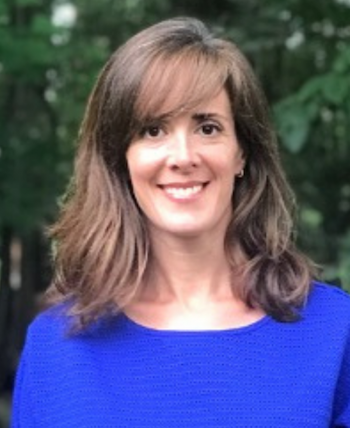 Hidradenitis Suppurativa Foundation Installs New Officers and Board Members at its March Board Meeting
April 6, 2022
During the recently held American Academy of Dermatology annual meeting in Boston, the HSF Board of Directors met and installed three new board members, as well as new officers. After serving as president for the past six years, Dr. Iltefat Hamzavi stepped down to assume the role of immediate past president. Taking his place is Dr. Joslyn Kirby, a dermatologist and physician researcher at Penn State University (pictured), who will serve a two-year term as president. Dr. Hadar Lev-Tov will be the new vice president of the HS Foundation. Dr. Lev-Tov is a dermatologist and physician researcher at the University of Miami.
Continuing in the role of Secretary, Dr. Martin Okun will serve a second two-year term. Dr. Okun is a dermatologist practicing in Fort Atkinson, WI. Joining the HSF Executive Committee new in 2022 is Dr. Vivian Shi, an associate professor in the department of dermatology at the University of Arkansas for Medical Sciences.
The Foundation also welcomed three new board members at the March meeting:
Ginette Okoye, MD, Professor and Chair of Dermatology at Howard University College of Medicine
Afsaneh Alavi, MD, Dermatologist at the Mayo Clinic
Donna Atherton, EdD, Founder and CEO of the International Association of Hidradenitis Suppurativa Network, Inc.
Finally, the HS Foundation is pleased to announce the following board members were elected to serve a second term:
Amit Garg, MD, Professor and Founding Chair of Dermatology, Hofstra/Northwell School of Medicine
Michelle Lowes, MBBS, PhD, Dermatologist at the Rockefeller University
Haley Naik, MD, Associate Professor of Dermatology, University of California San Francisco School of Medicine
This group of amazing volunteers is dedicated to furthering the HS Foundation's mission to improve the lives of people affected by HS through advocacy, education, and research.