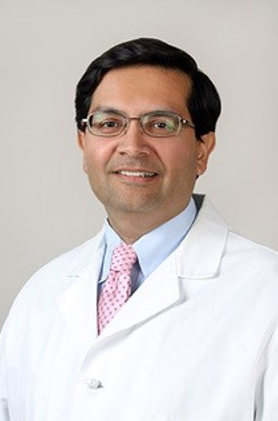 HSF Danby Grant Awardee Dr. Abrar Qureshi Shares His Research Findings
August 9, 2022
Interview with 2019 Danby Grant Awardee Abrar Qureshi, MD, MPH, Professor and Chair of Dermatology, Brown University
By Jennifer Hsiao, MD, Associate Professor of Dermatology, University of Southern California
August 8, 2022
1. Tell us about yourself and what got you interested in studying HS?
I am a dermatologist who takes care of patients with complex medical dermatologic conditions. I love to learn from my patients and apply lessons that I learn to help solve their disease-related questions. One of my areas of specialty is development of patient-reported outcomes. HS is a condition where we have not been able to quantify the disease impact as much as we would like to, which impairs our ability to advocate for our patients. I would like to help close the massive gaps in knowledge that exist about HS.
2. What was the aim of your Danby grant project?
The goal of this project was to develop a screening tool for patients with HS that could be administered by a front-line provider such as an ER doctor or ob-gyn doctor or self-administered by patients themselves. Based on their responses on the screening tool, patients will know if they likely have HS and should seek care from a dermatologist.
3. What have you learned from this project?
Our project has resulted in development of a questionnaire that is able to distinguish people with HS from those who do not have HS in a highly accurate way. Put another way, the questionnaire has high sensitivity and specificity for making a diagnosis of HS. We are preparing to submit our findings for publication.
4. What do these findings mean for people with HS and those who care for them?
I am hopeful that this questionnaire will help reduce the current delays in diagnosis that people with HS are facing (often 5+ years) and translate into earlier care by a dermatologist.
5. Are there future directions that you think need to be pursued based on these findings?
Our team is currently working on translating the questionnaire to other languages including Spanish, to make it more accessible to people with HS. In addition, we are developing an HS diary to help patients monitor their HS disease over time.
6. Any advice to young investigators who may be just starting out in the field of HS research?
A lot of valuable research ideas can come from spending time with patients and identifying existing gaps. If you are a basic scientist, I would recommend teaming up with a clinician who is seeing patients in clinic and working together to help move HS research forward.