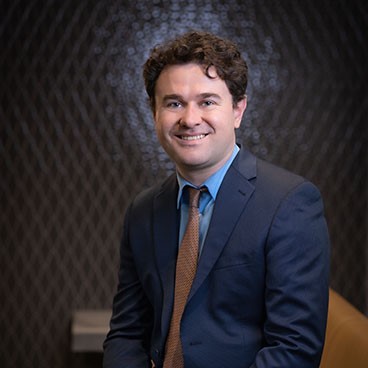 An Interview with 2019 Danby Research Grant Awardee John Frew, MBBS, PhD
June 2, 2022
By Chris Sayed, MD
Professor of Dermatology, University of North Carolina Chapel Hill
Tell us a bit about yourself and what inspired you to study HS.
I am a dermatologist and translational researcher originally from Sydney, Australia. I moved to New York City in 2018 to study HS at Rockefeller University as I was inspired by seeing the trials and tribulations of many HS patients and the lack of effective therapeutic options. The understanding of the pathogenesis of HS is also incomplete, which impedes us from identifying effective therapies.


What was the goal of the project you proposed for the Danby grant?
The goal of the project was to identify potential clinical and therapeutic biomarkers of HS disease activity. Biomarkers may be used to help predict which patients will respond to which therapies. This would help us personalize therapy for people suffering from HS rather than the trial-and-error approach many clinicians are forced to use at the moment.


What was learned from this project?
The project identified that treatment with Interleukin (IL)-17 receptor antagonist brodalumab significantly reduced disease activity in those with mild-to-moderate HS. Treatment with brodalumab also correlated with reduction in IL-17 associated pathways, especially with draining tunnels, which are a large source of patient morbidity in HS.


What do these findings mean for HS patients?
This project identifies and provides the evidence for a novel therapy to be used in HS. This therapy may be useful for those that have not responded to or are not candidates for standard therapies. It also investigates and enlightens the molecular mechanisms of disease in HS and identifies specific inflammatory pathways associated with different HS structures and HS subtypes.

Has this pointed you in new directions for future research?
Yes- now my research group is working on other associated pathways in HS and other novel therapeutic targets. We are also looking at which biomarkers may be associated with efficacy of other therapies.


Was there anything that surprised you about what you learned?
HS is always an unexpected and surprising disease. We don't completely understand how it works and there are so many complexities to the molecular pathogenesis of disease. Our patients are also so selfless and caring. They want to help treat and cure the disease just as much as physicians and scientists do. Their generosity with time, samples and sharing their experience is always surprising and humbling.
For more information on ongoing research by Dr. Frew, visit his research page at researchgate.net/profile/John-Frew