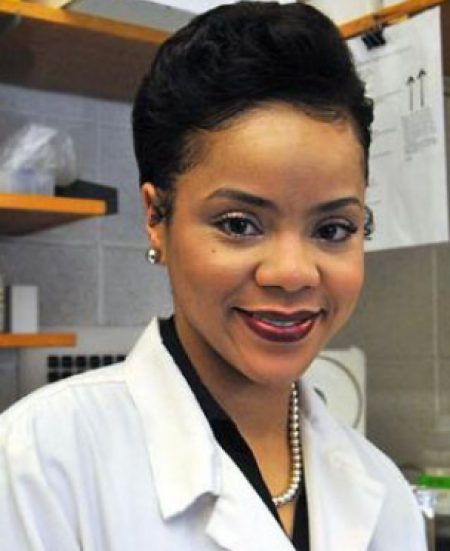 Angel S. Byrd, MD, PhD
2018 Awardee: Establishment of a Fresh Tissue Bank for Hidradenitis Suppurativa to Elucidate Immunopathological Mechanisms
Ethnic Skin Postdoctoral Fellow at Johns Hopkins Department of Dermatology. Her mentor Ginette Okoye, MD is a dermatologist and HS is her primary area of clinical and research interest.
Award amount: $5,000
Layman's Statement
Hidradenitis suppurativa (HS), also known as acne inversa, is a horrible skin disorder of the axillae, groin, buttocks, genital area, and other places where two areas of skin touch or rub together. The disease manifests as abscesses and boils resulting in tissue scarring as it progresses. Although HS is becoming more common, with an estimated 0.053-4% of the population suffering from this disease, the etiology is unknown. Studies have shown genetic, obesity, and smoking correlations, as well as an increase in African American females. Establishment of an HS Biobank, including collecting biospecimens such as tissue, blood, serum, and primary cells provides the resources to study biological mechanisms to aid in understanding the causes of this debilitating disease. In the work presented here, we have shown how collected biospecimens can be used by showing a potential role of a specific immune cell and its influences on other cells, which might explain how HS progresses from acute nodules to chronic tracts and scars. Therapeutic modalities that inhibit these particular cells could improve HS lesions, especially if given in the early stages, leading to a decrease in its morbidity and high economic burden.