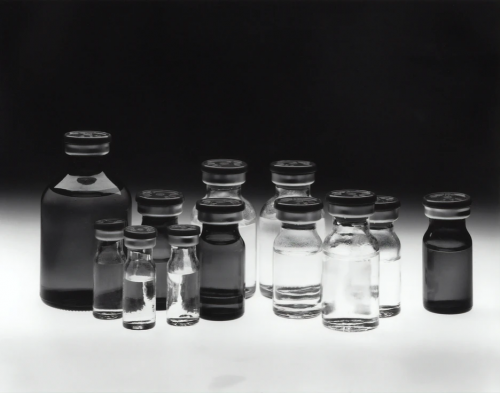 Anything new out there to help treat my HS?
April 11, 2020
Anjelica Peacock, MD, University Hospitals Department of Dermatology, Cleveland, OH
Paper citation: Lyons AB, Shabeeb N, Nicholson CL, Braunberger TL, Peacock A, Hamzavi IH. Emerging medical treatments for hidradenitis suppurativa. J Am Acad Dermatol. 2020;83(2):554-562. doi:10.1016/j.jaad.2020.04.009
---
Background
In recent years, research has led to a deeper understanding of immune imbalances that may lead hidradenitis suppurativa (HS). Scientific advances have shed light on new treatment options. In a recent review article published by the Henry Ford Dermatology Department in Detroit, Michigan, the authors discuss new up-and-coming medical therapies.
How was this project done?
The authors looked up all of the current treatments for HS online on Pubmed.gov at the time of the publication.
What do we currently have for treatment?
Antibiotics
Ertapenem: Showed improvement in HS severity and inflammation in 30 patients treated over 6 weeks intravenously in one study, and 97% improvement in HS severity in 36 patients in another study.
Immune Regulators
Secukinumab (Cosentyx)

: Showed improvements in pain and lesion count.

Ustekinumab (Stelara)

: Showed improvement in HS pain and inflammation in 17 patients after 40 weeks.

Apremilast (Otezla)

: In a study of 9 patients with severe HS, 5 subjects showed improvement in HS pain, inflammation, and quality of life.

Guselkumab (Tremfya)

: Clinical trials are currently being performed to test its effectiveness.

Bimekizumab and CJM112

: Currently undergoing clinical trials to test their effectiveness.

Anakinra (Kinaret)

: Showed improvement by 67% in 10 patients in the HiSCR* with 12 weeks of use.

Canakinumab (Ilaris)

: Showed improvement in HS lesions after one injection in one patient.

MABp1/bermekimab

: Currently undergoing clinical trials.

Adalimumab (Humira)

: The only FDA-approved medication to treat HS.

Infliximab (Avsola)

: Showed improvement in abscess, nodule count and drainage in 47.6% of people being infused with 7.5mg/kg of drug and 37.5% of people being infused with 10 mg/kg of drug..

Golimumab (Simponi)

: Showed improvement in lesions in one patient with HS after 2 months of use.

Tofacitinib

: Showed improvement in severe HS in 2 patients in combination with antibiotic use.

Baricitinib

: Has shown to be effective in other skin diseases, and scientists hope it will help HS patients.
Anti-diabetics
Liraglutide (Trulicity)

: A small study showed improvement in a patient with HS who lost weight with treatment.

Metformin

: A study of 25 patients showed 72% improvement in their HS after use for 6 months.
Other
Zinc

: In a study with 22 patients, oral zinc led to partial HS improvement in 14 patients and complete HS improvement in 8 patients.

Spironolactone

: This hormonal therapy drug showed improvement in HS in 67 female patients after 6 months.
Great! What's next?
While many medications are promising, larger studies need to be performed to ensure they are effective and safe for individuals who suffer from HS. This article was published based on what was available at the time, and because of this, things may have changed since its publication date. If you are interested in any of these potential medications, please reach out to your local dermatologist for information.
Hidradenitis Suppurativa Clinical Response (HiSCR)
The HiSCR is used in clinical trials to see how well a drug works for HS. HiSCR is either achieved or not. In order to achieve HiSCR, a person must have at least a 50% of the abscesses and inflammatory nodules on their body go away – and the number of abscesses and draining tunnels (or fistulas) can't go up compared to the beginning of the study.


---
Photo by National Cancer Institute on Unsplash