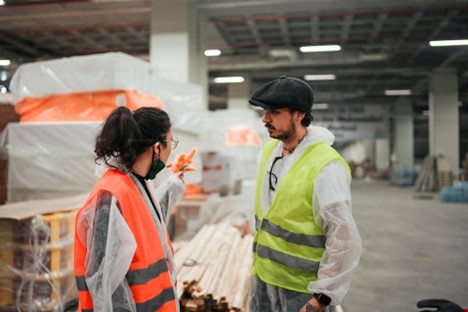 Assessing the Impact of HS on Work Productivity
August 22, 2023
Paper Citation: Schneider-Burrus S, Kalus S, Fritz B, Wolk K, Gomis-Kleindienst S, Sabat R. The impact of hidradenitis suppurativa on professional life. Br J Dermatol. 2023;188(1):122-130. doi:10.1093/bjd/ljac027
Plain Language Summary By:
Toluwani Taiwo, BA second year medical student, University of California San Francisco
Haley Naik, MD, MHSc, University of California San Francisco, Department of Dermatology
What was the purpose of this research?
People living with Hidradenitis Suppurativa (HS) frequently experience significant disrupions in their daily lives due to its chronic nature and the severe pain it causes. The purpose of this research was to understand how HS affects people's ability to work-- specifically, employment and work productivity.
How was the project done?
A group of 481 adults diagnosed with HS by physicians in Germany participated in a survey to share their experience with the condition. The survey asked questions about age, sex, disease duration, medical history, quality of life, socioeconomic status and work-related experiences. The survey was administered at 64 sites, including dermatology clinics, hospitals, and universities.
What did they find?
HS had a large impact on employment and work productivity. The unemployment rate among survey respondents was 12.6%, which is twice as high as that of the general population. HS caused missing workdays and reduced productivity while at work. On average, survey respondents took about 39.3 days off work over the prior 6 months due to HS. While at work, productivity was reduced by 25.2%. These findings show that HS not only causes missed workdays but may also affect the ability to perform well at work. Decreased work productivity was also linked to worse depression and physical pain for patients.
What does this research mean?
This research shows that HS can impact people's ability to work and be productive. Many people with HS face challenges in maintaining employment and must take time off work due to their HS. The severity of HS directly affects work performance, highlighting the socioeconomic importance of timely and appropriate treatment. Additionally, reduced ability to work and be productive while at work are linked to feelings of depression and severe pain, highlighting the need for increased focus on these aspects in patient care.
Photo Credit: Unsplash.com