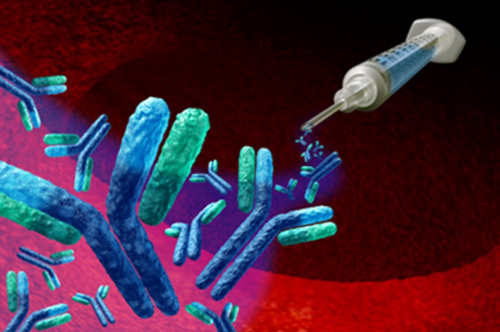 Average Time Patients Stay on Biologic Treatment - Examination of Real-World Data.
June 8, 2023
Paper citation: Ring HC, Maul JT, Yao Y, Wu JJ, Thyssen JP, Thomsen SF, Egeberg A. Drug Survival of Biologics in Patients with Hidradenitis Suppurativa. JAMA Dermatol. 2022 Feb 1;158(2):184-188. doi: 10.1001/jamadermatol.2021.4805. PMID: 34851360; PMCID: PMC8637394.
Plain Language Summary By: Helen Yiwen Li, first year medical student, Emory University School of Medicine, and Alexandra Charrow, MD, Brigham and Women's Hospital Department of Dermatology
Background and Purpose:
Hidradenitis Suppurativa (HS) is a skin condition that causes painful bumps, boils, and tunnels in the skin folds. Only on treatment for HS is currently approved by the Food and Drug Administration (FDA), which is a medication called adalimumab. Adalimumab is an injected medication that belongs to a group of drugs called "biologic drugs" that target and reduce inflammation in our body. While adalimumab is currently the only FDA-approved treatment for HS, other biologic medications are also used, and new treatments may be approved in the future. It is important for doctors and other healthcare providers to understand how effective and long-lasting these targeted medications are for patients.
How Was the Project Done:
To study this, researchers looked at the records of 241 HS patients in Denmark treated with different biologic medications between 2005 and 2018. They analyzed data from five clinics to determine how long patients were able to continue taking the medication before stopping them. The biologic treatments studied were adalimumab, infliximab, etanercept, and ustekinumab. The researchers also studied why patients stopped taking the medications and if they switched to a different one.
Results:
The study found that patients stayed on adalimumab, infliximab, and ustekinumab for similar amounts of time (less than a year for all medications) with adalimumab having the longest duration. Etanercept had a shorter duration compared to other biologic medications. There was no difference in treatment duration between patients who were new to biologic medication and those who had previously received biologic medications. Most patients who stopped taking a biologic did not start a new one. If they did start a new biologic, most patients chose adalimumab if they had not used it before.
Impact:
This study helps us understand how biologic treatments are used in the real world and how they work in HS. The short duration of biologic treatment highlights the need for new targeted therapies. The study shows that treating HS is challenging as the most effective medications don't seem to last for as long as they do in other diseases with inflammation. The findings can help dermatologists make better decisions with HS patients and develop improved treatments in the future.
Photo Credit: https://www.outsourcedpharma.com/doc/global-market-outlook-for-cancer-biological-therapies-0001