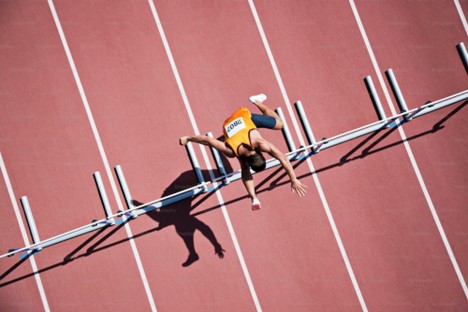 Barriers to Accessing Care for HS
September 7, 2023
Paper Citation: Barnes LA, Shukla N, Paul M, et al. Patient Perspectives of Health System Barriers to Accessing Care for Hidradenitis Suppurativa: A Qualitative Study. JAMA Dermatol. 2023;159(5):510–517. doi:10.1001/jamadermatol.2023.0486
Plain Language Summary By:
Toluwani Taiwo, BA, second year medical student, University of California San Francisco
Haley Naik, MD, MHSc, University of California San Francisco, Department of Dermatology
What was the purpose of this research?
People living with hidradenitis suppurativa (HS) may find it difficult to access care for their condition. This study explored patients' perspectives on barriers to accessing HS care.
How was the project done?
The researchers interviewed 45 individuals with HS from diverse backgrounds. Participants were asked about (1) aspects that made it easier or more challenging to access HS care, (2) financial considerations related to caring for HS, (3) healthcare team's knowledge of HS, and (4) support.
What did they find?
Participant interviews revealed six primary themes around experiences accessing care for HS:
(1) HS and employment affect one another: Participants described missing work or school because of HS pain, discharge, and odor. Participants also shared how they avoided certain jobs that involve lots of sitting or walking, or in-person attendance.
(2) Employment affects health insurance coverage: Participants reported choosing and keeping jobs to have access to specific health insurance plans and specific healthcare providers to care for their HS.
(3) Health insurance plans affect the cost of healthcare and access to care. Participants reported that health insurance plans affected which healthcare providers they could see and what medicines they could take. Health insurance plans also affected out-of-pocket costs. High medical costs could mean the difference between HS care and basic needs, such as groceries.
(4) Costs affect HS care: Participants spent a lot of time and money to access HS care. Making appointments and traveling to appointments required valuable time. Financial costs included medical visit payments, travel expenses, medication costs, and wound care supplies. The time spent and financial burden could be overwhelming, resulting in some individuals reported completely avoiding certain therapies or services.
(5) Experiences with healthcare professionals affect HS care and HS activity: Participants commented on the stigma and bias they experienced while receiving care for their HS. Participants desired respect, empathy, and clear communication. They also desired dermatology and non-dermatology providers who were knowledgeable about HS. Participants reported that all these factors affected their ability to get HS care and control their HS activity.
(6) Experiences with the healthcare system affect HS care and HS activity: Participants commented on seven characteristics of the healthcare system that influenced their ability to access HS care: ability to choose healthcare professionals, limited access to dermatology care for acute HS flares, responsive care teams, location of specialists, emphasis on a multidisciplinary approach, clear communication among care team members, and care continuity.
What does this research mean?
By describing the barriers to care that people with HS experience, including costs and experiences with the healthcare system, this study highlights areas for improvement to optimize HS care.
Photo Credit: Unsplash.com