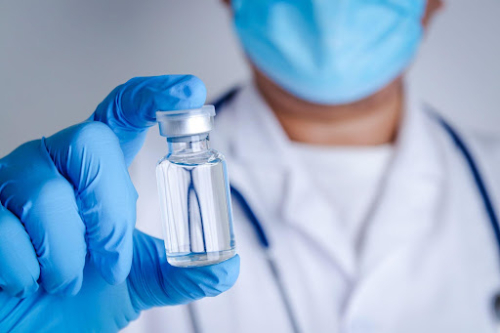 Is Bimekizumab a Safe and Effective Treatment for Moderate to Severe HS?
May 3, 2023
Article citation:
Glatt S, Jemec GBE, Forman S, et al. Efficacy and Safety of Bimekizumab in Moderate to Severe Hidradenitis Suppurativa: A Phase 2, Double-blind, Placebo-Controlled Randomized Clinical Trial. JAMA Dermatol. 2021;157(11):1279–1288. doi:10.1001/jamadermatol.2021.2905
Name(s) and institution/affiliations:
Shams Nassir, University of Arizona College of Medicine-Tucson
Dr. Vivian Shi, University of Arkansas for Medical Sciences (UAMS) Department of Dermatology
Photo Credit: vecteezy.com (free)
Background:
Hidradenitis Suppurativa (HS) is a long-lasting skin disease that is unfortunately hard to treat. The FDA has only approved one medication for HS called adalimumab. Researchers are still trying to figure out what causes HS. Recent studies suggest small proteins called interleukins may be involved. Interleukins are signals in the body that help control the immune system. Interleukin (IL-17) might play a role in HS. This study explored if bimekizumab, a newer medication that the FDA has already approved for psoriasis, could also help treat HS by blocking IL-17.
How was the project done:
This study randomly assigned 90 adults with moderate to severe HS into one of three groups to receive either bimekizumab, placebo, or adalimumab for 12 weeks. Group 1 received 640 mg of bimekizumab once and then 320 mg every 2 weeks. Group 2 received placebo injections with no medication. Group 3 received adalimumab at the approved dosing for HS: 160 mg once, 80 mg at week 2, and 40 mg weekly after week 4. The treatment response was measured by whether participants achieved a Hidradenitis Suppurativa Clinical Response (HiSCR), defined as a 50% reduction in the number of abscesses and inflammatory nodules. .
Results:
At week 12, 57.3% of people in the bimekizumab group achieved HiSCR, compared to 26.1% in the placebo group. A similar proportion of people in the adalimumab group achieved HiSCR at week 12. However, 35% of those treated with bimekizumab achieved 90% improvement in their HS (HiSCR90), while only 17% of those treated with adalimumab achieved HiSCR90.
After 20 weeks, most side effects were mild/moderate and occurred at similar rates among groups: bimekizumab (70%), placebo (62%), and adalimumab (71%). Oral fungal infection was more common with bimekizumab (7%) compared to placebo (0%) and adalimumab (5%). The rate of serious side effects was similar across groups: bimekizumab (4%), placebo (10%), and adalimumab (5%).
Summary:
This study showed bimekizumab was safe, effective, and well-tolerated. A similar number of people had a 50% improvement with bimekizumab and adalimumab. More people treated with bimekizumab had 90% improvement in inflammatory nodules and abscesses. This was a phase 2 study to examine safety of this drug. Before a medication becomes available, phase 3 studies must be completed to understand how well this medication works in a larger population of people with HS.