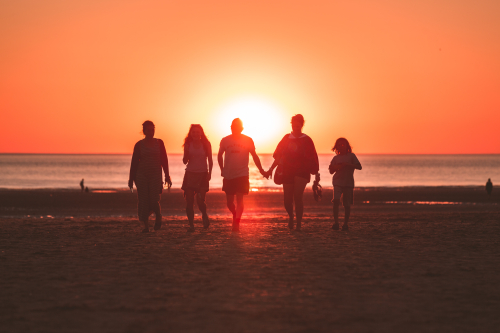 Factors that affect delayed HS diagnosis in children and teenagers
June 21, 2022
Paper citation
Di Cesare A, Nikolakis G, Kanni T, Giammarellos-Bourboulis EJ, Matusiak Ł, Szepietowski JC, Zouboulis CC, Prignano F. Identification of clinical features affecting diagnostic delay in pediatric hidradenitis suppurativa: results from a multicenter observational study. Br J Dermatol. 2022 Mar 16. doi: 10.1111/bjd.21247. Epub ahead of print. PMID: 35292964.
Martina Porter, MD
Beth Israel Deaconess Medical Center and Harvard Medical School, Boston, MA
What happens if hidradenitis suppurativa (HS) diagnosis is delayed in children?
For adults with hidradenitis suppurativa, there are reports that HS diagnosis is delayed up to 10 years after symptoms are first experienced. Recent studies have found that children seem to have more severe disease at their first doctor's visit for HS. This study examines children and teenagers with HS to help us better understand the disease in young patients.
Children and teenagers under the age of 18 years were seen at HS clinics in 4 different European countries.
Patients who had HS symptoms for more than 1 year before HS diagnosis were compared to patients who had symptoms for less than 1 year before being HS diagnosis. A total of 56 children and teenagers with HS were studied.
Children and teenagers with HS who were diagnosed later had higher body mass index (BMI), more severe disease, more body sites affected, and were younger when symptoms first presented.
Almost two-thirds of the patients in this study had scarring or HS tunnels at their first HS visit, and about three-fourths of the patients had at least one severe HS flare per year.
Most patients in this study had HS lesions in 1-2 body sites, most commonly the armpits and groin. Patients who were younger when they first experienced HS symptoms were more likely to have HS in their genital area. Most patients in this study also experienced an increase in the number of body sites with HS in the first year after symptoms started.
The study found that males were older than females when they first experienced HS symptoms and more likely to have acne and pilonidal cysts. Patients who had family members with HS had more severe disease than those who did not have family members with HS.
Recognizing HS symptoms earlier is key to improving diagnostic delay.
Some patients in this study were as young as 5 years old when they first experienced HS symptoms. Although this is a small study from Europe, it emphasizes the need to recognize HS symptoms earlier to reduce delayed HS diagnosis for children and teenagers.