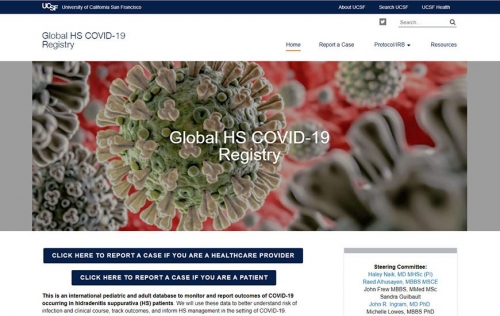 Global Registry for Hidradenitis Suppurativa + COVID-19
April 17, 2020
International HS experts have recently established the Global HS COVID-19 Registry to better understand the risk of infection and clinical course, track outcomes, and inform treatments of pediatric and adult HS patients in the setting of COVID-19. HS clinicians worldwide are encouraged to report ALL cases of COVID-19 in HS patients, regardless of severity – including asymptomatic patients detected through public health screenings.

Patients may also contribute to the Registry.

Information about the Registry as well as a link to report cases can be found at http://hscovid.ucsf.edu.

The success of this global collaborative effort depends on active participation by providers who care for HS patients, so broad sharing of the registry with colleagues treating HS patients is encouraged.