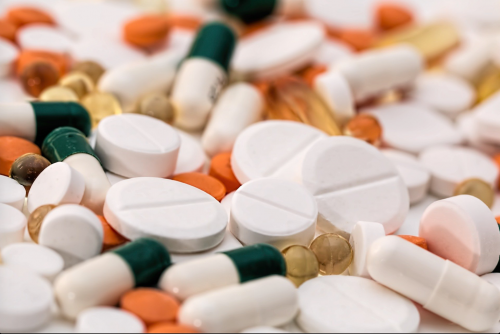 How are Emergency Departments treating pain in Hidradenitis Suppurativa?
November 18, 2020
Tessa LeWitt, Wayne State University School of Medicine

Paper citation: Taylor MT, Orenstein LAV, Barbieri JS. Pain Severity and Management of Hidradenitis Suppurativa at US Emergency Department Visits. JAMA Dermatol.
Published online November 18, 2020. doi:10.1001/jamadermatol.2020.4494
---
For many patients with Hidradenitis Suppurativa (HS), pain is a problem that can lead to visits to the Emergency Department (ED). Matthew Taylor (Thomas Jefferson University), Dr. Lauren Orenstein (Emory University), and Dr. John Barbieri (University of Pennsylvania) published a research letter in the Journal of the American Medical Association--Dermatology (November 2020) that studies pain severity and medical management in HS patients during ED visits.
What do we know about how HS is managed in the ED?
Many HS patients go to the ED during painful flares, which are often treated with pain medication, antibiotics, and sometimes procedures. Before this study, we did not know much about the way pain was treated for HS patients in the ED.
More than 383,000 ED visits for HS were reviewed
The researchers looked at HS patient charts from ED visits over the course of 12 years. They reviewed patients' pain severity, medications prescribed, and whether or not a procedure was done. They also looked at which specific opioids and antibiotics were given to HS patients. They compared the data from patients with HS to patients with other conditions like eczema, psoriasis, and low back pain.
Severe pain and treatment with opioids are common among HS patients in the ED
Of the ED visits that were studied, the majority of the patients were young, women, and of black, non-Hispanic race/ethnicity. The most severe, 10 out of 10 pain was reported in 40% of HS patients. A prescription opioid pain medication was given to almost 60% of patients. The pain in HS can be very severe, but opioids have a high risk of addiction, and it's important to think about the risks and benefits when prescribing them.
HS patients in the ED were often given antibiotics
Many of the HS patients (20%) were diagnosed with skin infections during their ED visit. We know that HS is often misdiagnosed as an infection by healthcare providers who are not familiar with it. Two out of three patients were given antibiotics in the ED, but not the antibiotics that we know work best for HS. A procedure called an "incision and drainage" was performed during almost one-third of ED visits. This procedure can provide temporary relief, but does not help in the long term.
We need to improve treatment of HS in the ED
We know that HS is a chronic disease and that the ED is not the best place to treat it. Sometimes patients need to go to the ED for flares of their HS, but this study revealed that we need to improve the way HS is treated in the ED. We need to find more effective ways to treat the pain of HS so that we can avoid opioids as much as possible. We also need to choose the best antibiotics and procedures for HS patients in the ED.


---
Image by Steve Buissinne from Pixabay