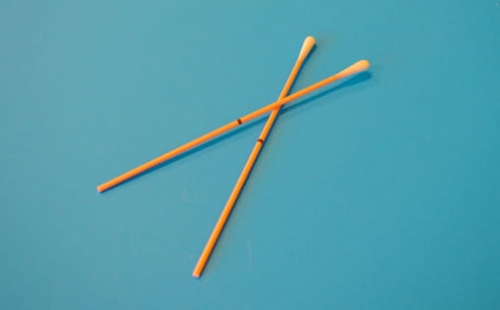 Investigation of the skin microbiome
September 1, 2019
First published:
01 September 2019
British Journal of Dermatology, 181, 572–579, September 2019
Summary
The traditional way of finding out which bacteria are present in the skin is to take a sample using a swab. One limitation of this is that swab samples are taken from the skin surface only, whereas bacteria may be present in the deeper layers of the skin as well. Researchers from Sweden, Ireland and the UK looked at the difference between the results of swabs and actual biopsies (tissue samples) of the skin.
One swab sample and one 2 mm punch biopsy from the same site were taken from each of 16 patients who were having lesions on their trunk or limbs excised (surgically removed) anyway. The swab used was moistened first, and the biopsy was taken down to the fat layer. A technique called 16S rRNA gene sequencing was used on the biopsy samples to search for the presence of bacteria. This is a very sensitive technique that can pick up the presence of bacterial DNA even if bacteria cannot be cultured (grown).
The biopsies showed a significant increase in the groups of bacteria called Clostridiales and Bacteroidetes. Clostridiales do not need oxygen to live, and so might be expected to be found in the deeper layers of the skin. Other bacteria such as the common Staphylococcus aureus, on the other hand, were more abundant in the swab samples.
Knowing more accurately which bacteria live in the skin is important because these bacteria can trigger the immune system responses that are important in skin diseases like atopic dermatitis, psoriasis and hidradenitis suppurativa.


---
Photo by Testalize.me on Unsplash