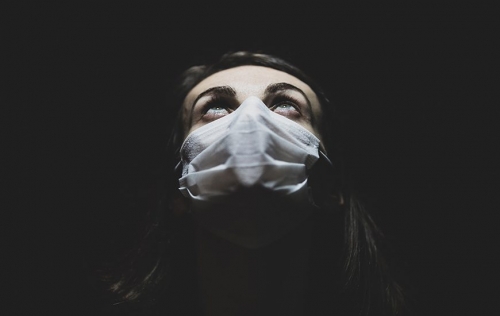 Is COVID more risky for people treated for an immune disease?
May 22, 2020
Hidradenitis suppurativa (HS) is a condition caused by an over-active immune system and many of the treatments influence the immune system. At the start of the COVID pandemic, many people were taking medicines, like injected shots, for HS, psoriasis or other conditions. In the beginning there weren't a lot of studies showing the benefits and risks of the treatments. In a new study led by Dr. Rebecca Haberman of New York University and published April 2020 in the New England Journal of Medicine, a group of doctors studied whether people being treated for immune diseases had more severe COVID.
What is the risk of getting a severe case of COVID for those treated for immune diseases?
At the start of the COVID pandemic, it was hard for anyone to know if people with conditions caused by the immune system would be at higher risk to get COVID – or get a more severe infection – compared to the other people. Luckily, there are a growing number of studies looking at the risks of COVID for people with immune conditions. Psoriasis, inflammatory bowel disease, psoriatic arthritis, and rheumatoid arthritis are all caused by over-active immune systems. HS is different, but is also caused by an over active immune-system. Also, all of these conditions are treated with biologics, injectable or infused medicines that decrease the amount of specific chemicals in the body that cause inflammation. The goal of this study was to follow people who developed COVID while they were getting treated for an immune disease.
More than 80 people with immune diseases and COVID were evaluated
The authors diagnosed COVID in 86 patients in New York City who were treated with biologics or other medications (like oral steroids) for immune conditions (psoriasis, inflammatory bowel disease, and others, but HS was not reported). The authors kept track of which immune condition the people had, their other health conditions, and what medication(s) they took. The main goal was to see how many of the people with treated immune conditions had to be treated in the hospital for COVID - or if they could be treated at home.
People with treated immune conditions who also got COVID were not hospitalized more often
Most of the people in the study were female (57%), were being treated for psoriasis or psoriatic arthritis (40%) or inflammatory bowel disease (43%), and 72% were being treated with a biologic (or similar medicine) at the time they developed COVID. The most common type of biologic was a TNF-inhibitor, which is the same type commonly used to treat HS (adalimumab and infliximab are TNF-inhibitors).
1 in 6 people being treated for an immune condition, or 16%, needed to be hospitalized for COVID, while 5 out of 6 people, or 84%, were treated at home. At the same time, 1 in 4 people in New York City were hospitalized for COVID and 3 out of 4 were treated at home. So, overall, people being treated for immune system conditions were not more likely to be hospitalized due to COVID.
This study showed that some treatments, such as oral steroids or methotrexate, may increase the risk of being hospitalized for COVID. Also, people who are older, have high blood pressure (hypertension), or have diabetes are more likely to be hospitalized for COVID. Most of the people treated in the hospital were discharged after 6 days. Sadly, one person passed away.
People with immune conditions can continue biologic treatment along with Coronavirus precautions
This is one of many studies that will help us know more about the risks and benefits of continuing treatment for immune conditions, like HS, during the pandemic. We hope to have bigger studies that include people with HS. For now, this study shows that the use of biologics is not associated with worse COVID-19 infection for most people with immune conditions. It's important to talk to your provider about your condition, treatment, risk factors, and what you can do to protect yourself.