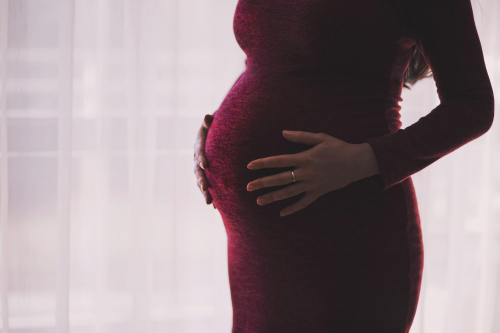 Negative Impacts of Hidradenitis Suppurativa in Pregnant Women
June 2, 2022
Paper Citation:
Fitzpatrick, L, Hsiao, J, Tannenbaum, R, Strunk, A, & Garg, A. Adverse pregnancy and maternal outcomes in women with hidradenitis suppurativa. Journal of the American Academy of Dermatology. 2022;86(1):46-54.
Name & Institution/Affiliations:
Ashley L. Harriott, Emory University School of Medicine
Lauren A. V. Orenstein, MD, MSc, Emory University School of Medicine

Purpose of this research
Hidradenitis suppurativa (HS) is a skin disease that causes scarring sores or "boils" and often affects young women. The goal of this study was to compare pregnancy risks for women with and without HS.


Researchers looked at data from over 1,800 pregnancies in women with HS.
This study included 1,862 pregnancies in women with HS and 64,218 pregnancies in women without HS. The researchers included women between 12 and 55-years-old who were pregnant from January 1, 2011 to September 30, 2015.
This study used information from a research database that includes data from the electronic health record. This study type may suggest associations between HS and pregnancy outcomes but cannot determine whether HS actually causes those outcomes.


HS may be associated with diabetes during pregnancy, birth by C-section, and miscarriage.
Women with HS were more likely to have health problems before pregnancy compared to women without HS. These problems that existed before pregnancy – including tobacco smoking, being overweight, diabetes, high blood pressure, and drug use – are known to affect pregnancy outcomes.
After taking into account health problems that started before pregnancy, HS was associated with higher rates of diabetes during pregnancy, birth by c-section, and miscarriage.


Pregnant women with HS should be followed closely throughout pregnancy by their medical team.
This study showed that pregnant women with HS may be at an increased risk for other health conditions that affect pregnancy outcomes, such as high blood pressure and diabetes. Importantly, this study does not prove that HS causes worse pregnancy outcomes. Yet, early recognition and treatment of underlying medical problems may improve the wellbeing of women with HS and their babies. Research continues to try to understand how to best care for pregnant patients with HS.
Definitions:
Miscarriage = sudden loss of unborn baby during pregnancy
Diabetes = abnormally high blood sugar in the body
C-section = surgical delivery of a baby